WORLDWIDE ENDOMARCH
the global endometriosis uprising

WELCOME TO THE
ENDOMARCH REVOLUTION!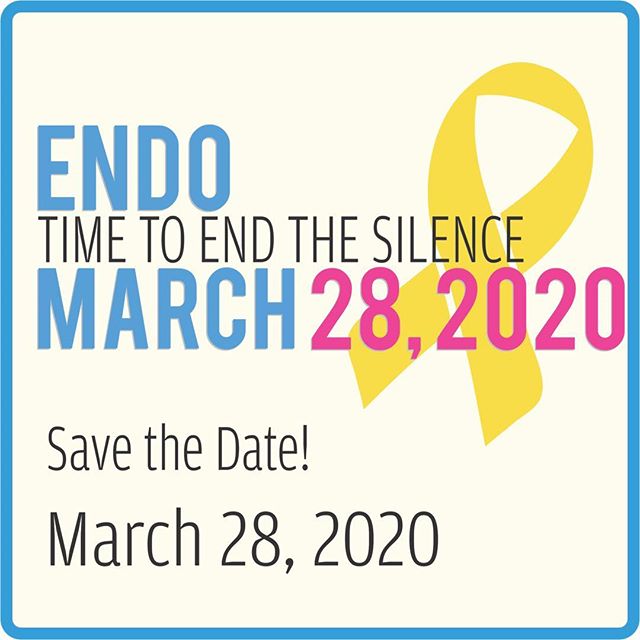 SAVE THE DATE! ENDOMARCH 2020 Saturday, March 28, 2020 Excited to confirm the official date for next year's Worldwide EndoMarch will be Saturday, March 28, 2020.* We are already in the pre-planning stages now and will look forward to working with everyone again to continue the fight for urgently-needed awareness, improvements in standards of care, research funding, a non-invasive diagnostic test, and hopefully one day, a cure. Thank you again for all you've done to help support endometriosis sufferers and their families. As Dr. Nezhat says, #ForwardWeGo ! - BP (*Some EndoMarch events may occur on a different date; we will post details on www.endomarchnews.org soon or you can check with your local hosts for more information).
Endometriosis of the urinary tract is not too uncommon. If it is not diagnosed properly, it may cause the kidneys to die. Video edited by @ecemtombas
#ThrowbackThursday ENDO PARTNER GIVES HEARTFELT SPEECH For Endo Partners out there, I think you will be very inspired by this heartfelt speech given at this year's NYC EndoMarch by Paul Letosky, Endo Husband to Endo Activist & NYC EndoMarch Co-Host, Tiffany Letosky. It was said there wasn't a dry eye in the room afterward. Thank you to Paul and Tiffany, and all of this year's speakers, for sharing your stories. More speeches from all of this year's EndoMarch events will be posted here and on our website soon. Updates about EndoMarch 2020, scheduled for Saturday, March 28th, also coming soon! ENDO HUSBAND PAUL LETOSKY SPEECH: https://www.youtube.com/watch?v=hsC9C_xZGtc&t=19s
Love this! If you are in the Orange, NJ Essex County area , join Cassy B on Cinco de Mayo for her #DancinOffTheEndo endometriosis awareness event! Over here in Cali, we'll be dusting off our ancient moves with you in spirit! 👏💛🏄‍♀️
Thank you to everyone who supported EndoMarch 2019!! Thank you notes and full shout outs being sent out soon! And, award recipients announcements for 2019 also coming soon! xoxo- Barbara & the EndoMarch HQ Crew
EndoMarch Headquarters & Camran Nezhat Institute received a gorgeous gift yesterday from lovely Jessica. - - - - - We will be handing out these pins in our office & all around our community to continue to spread awareness & start conversations about endometriosis all throughout the year! March may be over but our mission never does. 🎗💕 #FORWARDWEGO Now ➡️ #EndoMarch2020