'COUNT ME IN' CAMPAIGN
Created by Team Greece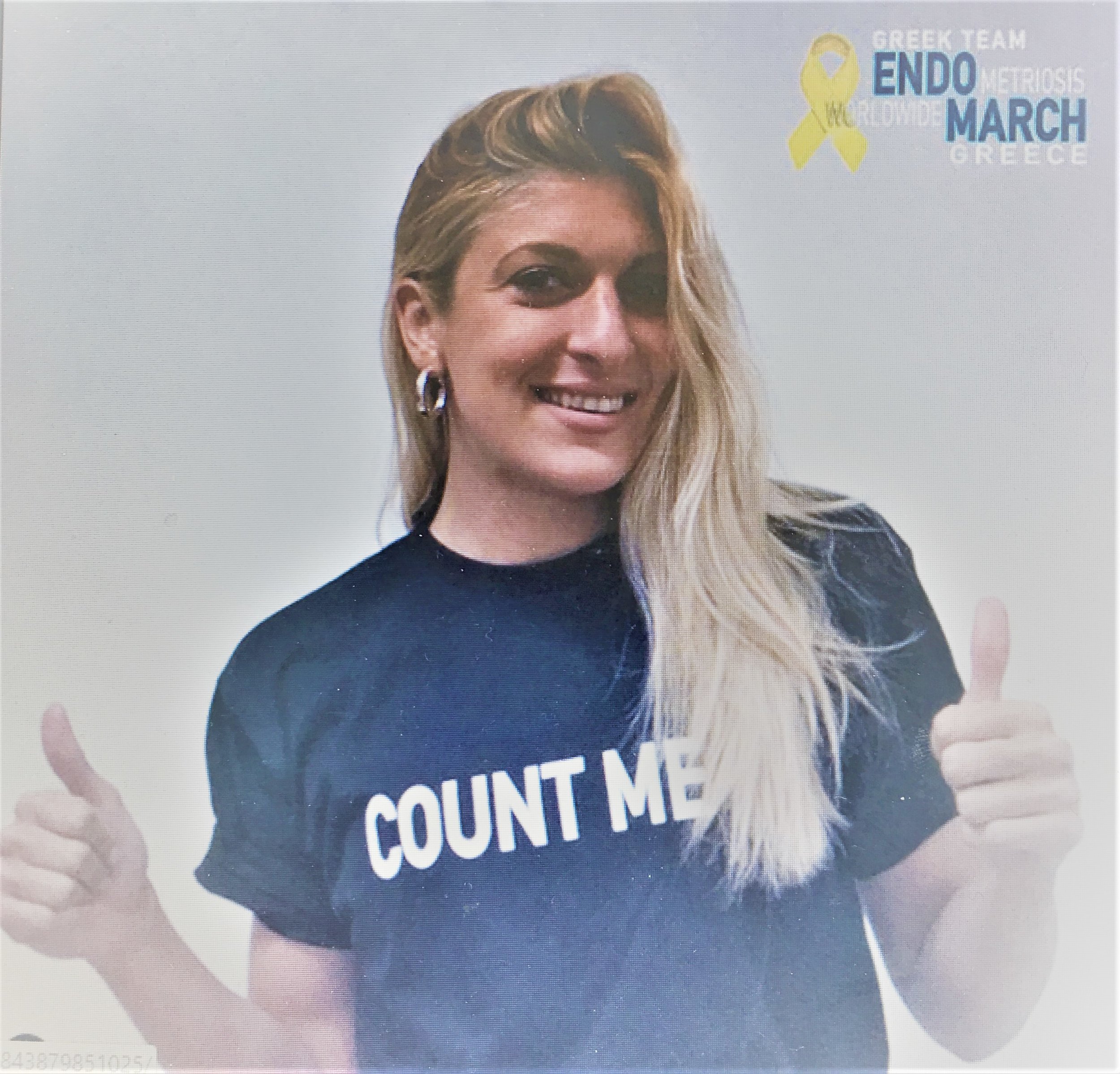 COUNT ME IN FOR THE 1 IN 10:

Team Greece really hit it out of the ballpark with the creation of their "Count Me In" campaign that includes a beautifully minimalist t-shirt like the one you see to the left. On the back of the t-shirt Team Greece added their yellow ribbon logo, along with information about how to support the global Endometriosis Uprising. You can follow Team Greece on Instagram where you'll see many different pictures of men & women wearing their Count Me In t-shirts.

What's even more awesome is that Team Greece has generously allowed us to invite all EndoMarch teams to join this campaign so that we can help take it global! We also extended the tagline to include the following variations:

"Count me in for the 1 in 10."
"Count me in to support the 1 in 10 who suffer from endometriosis."

See below for additional ways to get involved in this fantastic campaign, as well as links for where you can download or purchase your own Count Me In gear.
Send your pictures with your favorite 'Count me In' t-shirt or signs and we'll include you in this year's promotional videos and our ever-growing #EndoQuilt.
We'll add the link to our EndoMarch Store soon, so check back here if you want to support a great cause while rocking out your Count Me In t-shirts & gear. All proceeds are donated to help support local teams in affiliation with Worldwide EndoMarch, a 501(c)(3) public charity nonprofit.

To support the fundraising efforts of your local team, click here to find a team or event near you.
Stay tuned for additional Count Me In t-shirts, including limited edition versions for the 2020 Team USA EndoMarch teams.

Want your team name listed? If you would like your team name included on our official EndoMarch t-shirts, just send us a note to info@endomarch.org, and we'll see what magic we can conjure to make that happen.
2019 ENDOMARCH SUMMARY

Thank you again to everyone who helped make the 2019 EndoMarch a great success! A special shout out to our Guest Speakers, Sponsors, Vendors, and other Special Guests. See the video to the left or click here to see highlights from the 2019 EndoMarch.