OUR DONORS & SUPPORTERS ROCK !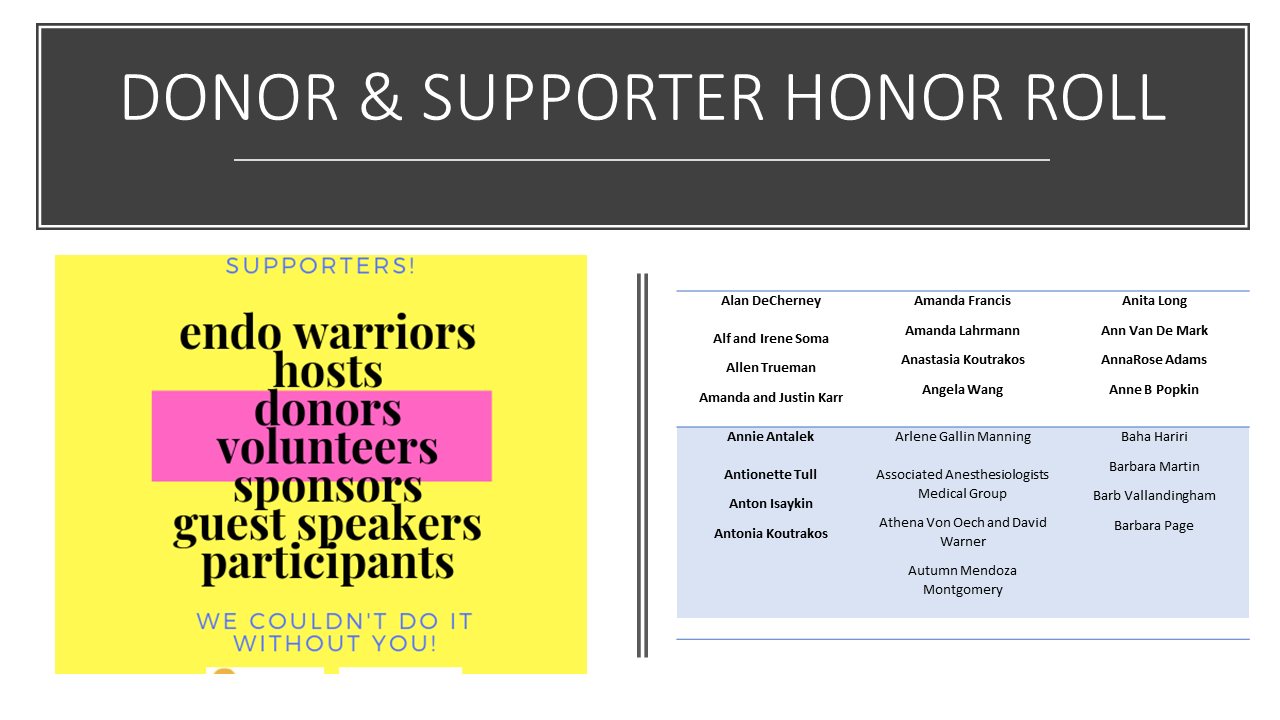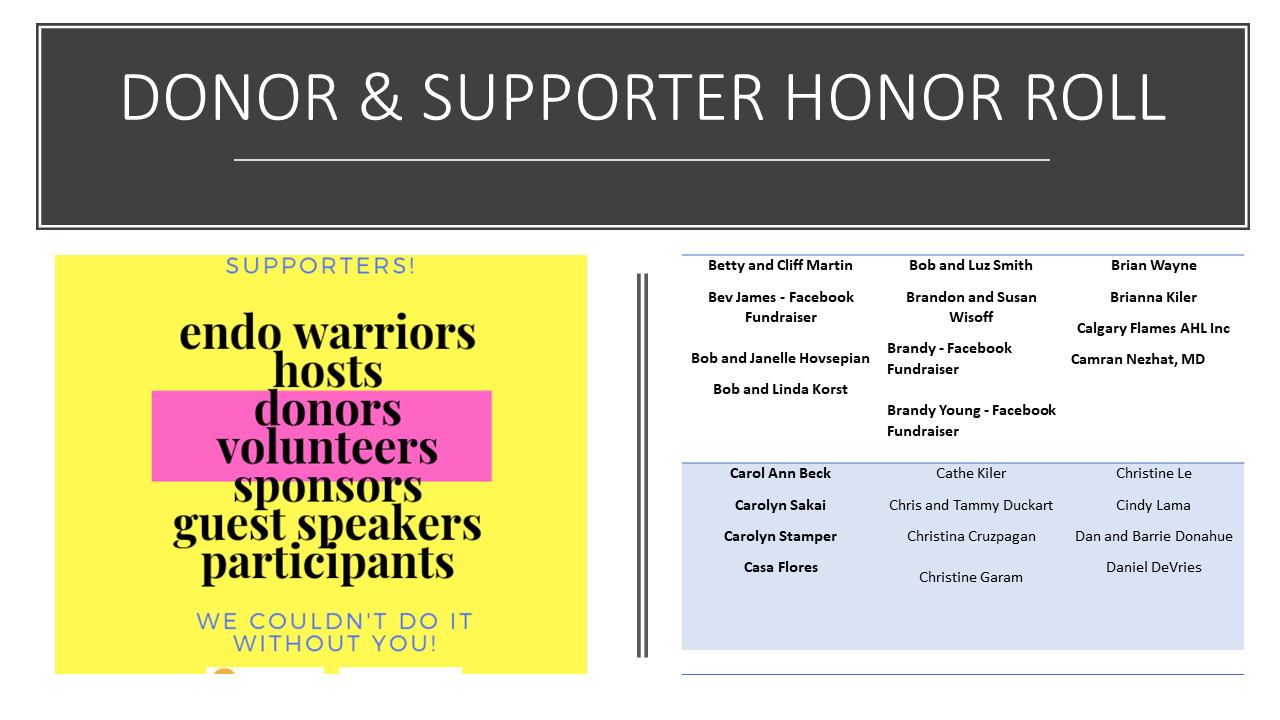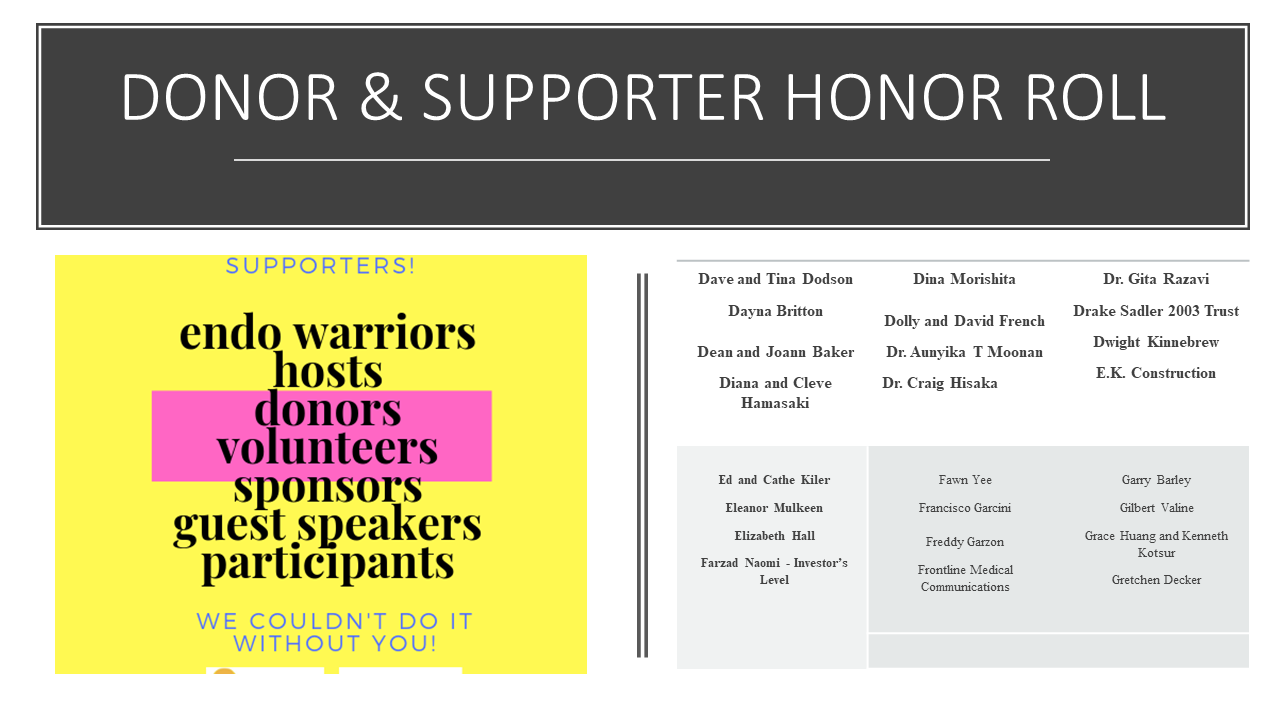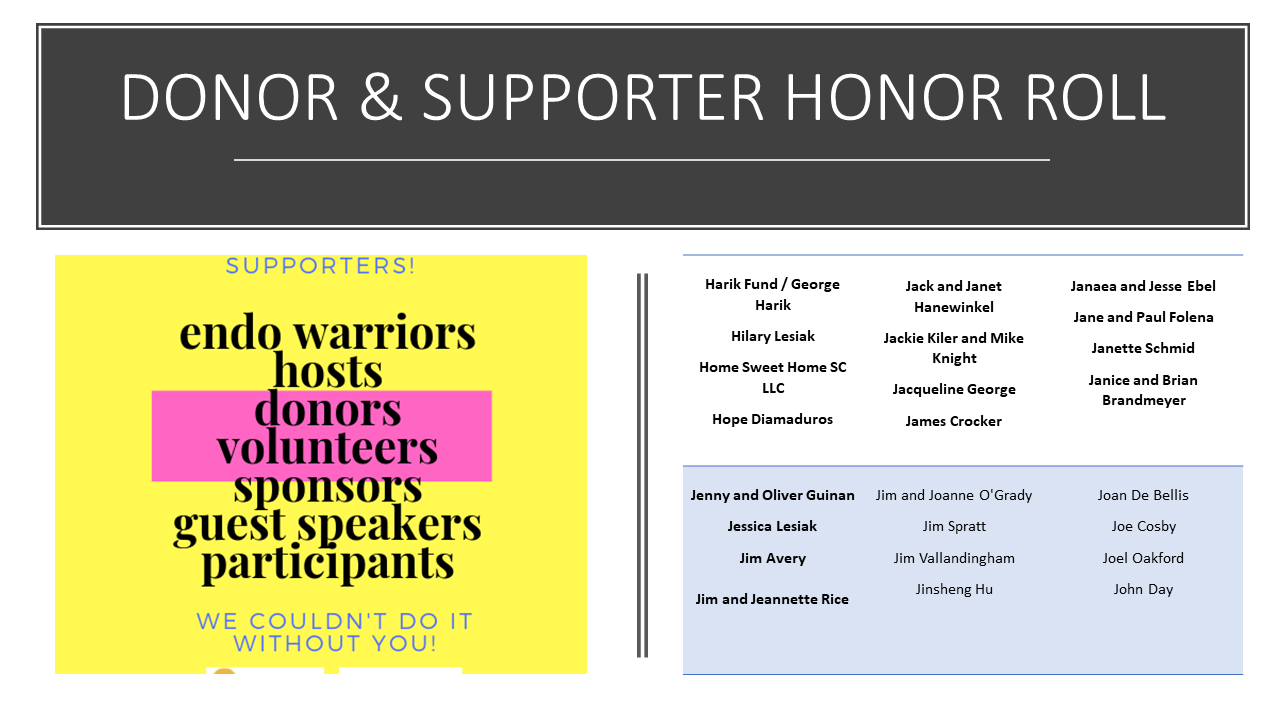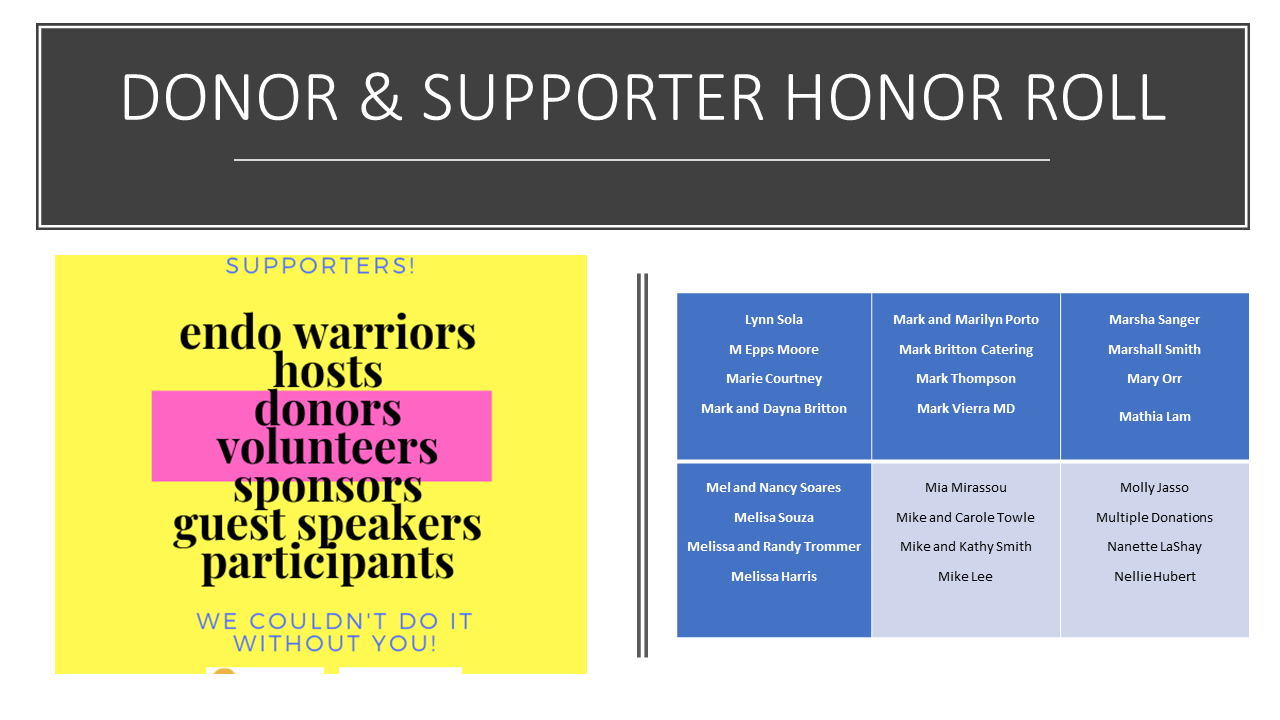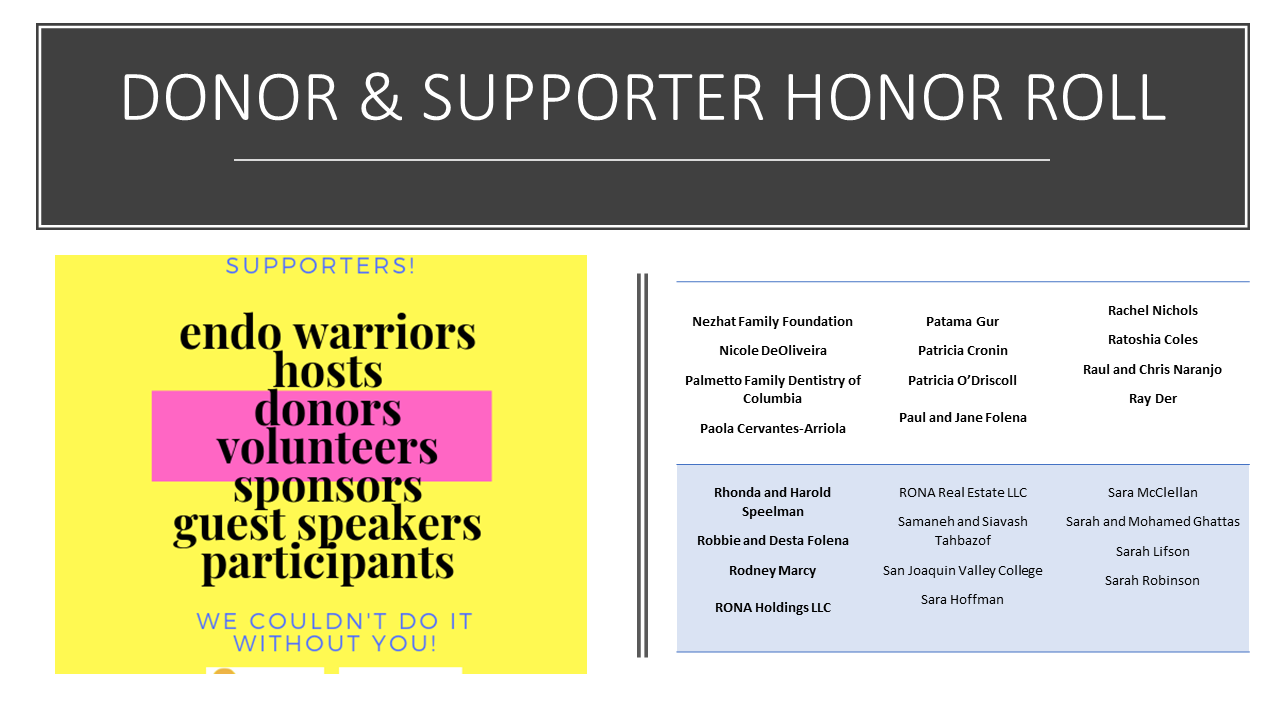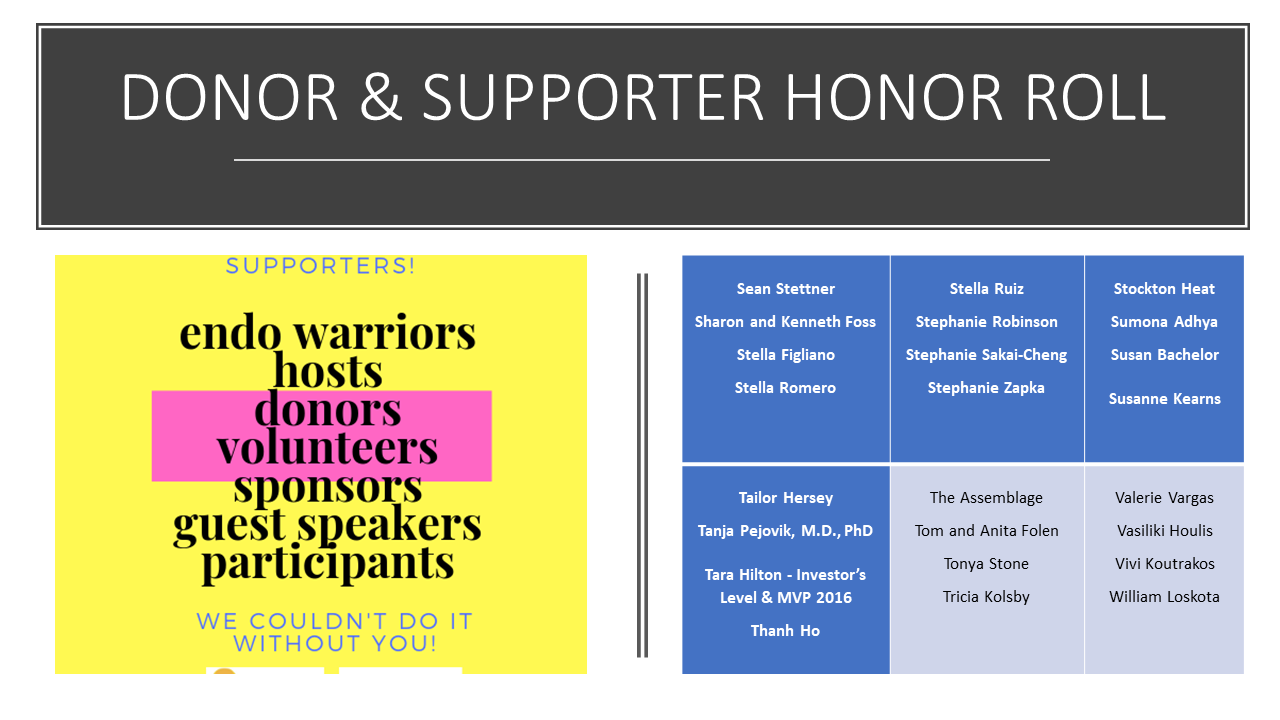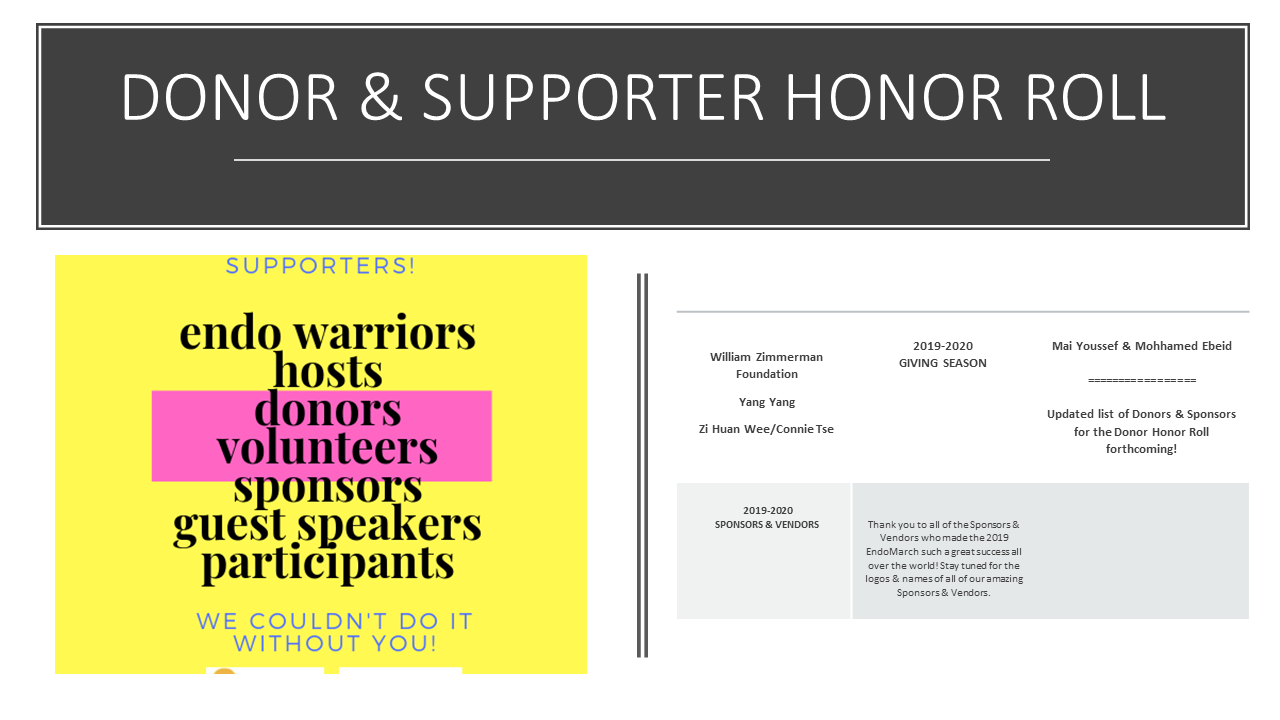 THANK YOU TO OUR SUPPORTERS

This page is dedicated to all of the amazing donors who've been helping to support the Worldwide EndoMarch since its founding in 2013. Your contributions are making a difference and we are honored to be in partnership with you, to help address gender & racial inequities in medicine and expand the Endometriosis & Menstrual Health Uprising so that we can improve the health outcomes for the millions suffering from endometriosis.

See the video slideshow with the names of the Donor Honor Roll Members. The list is still not comprehensive. However, we are working behind the scenes to get it updated soon!
DONOR HONOR ROLL VIDEO SLIDESHOW

The video below showing the Donor & Supporter Honor Roll Members is not comprehensive. However, we're working behind the scenes to get it updated to reflect donations, sponsorships, in-kind & service donations, gift raffle giveaways, and other contributions made since our founding in 2013. Please note as well that, many have made contributions directly to their local EndoMarch Chapters. Therefore, we are working with the local EndoMarch Chapter leaders to ensure that we can include their donors on this thank you page as well!
If your or your company's name is not showing on the video slideshow above, just send us a note to info@endomarch.org, and we'll be sure to get you added as soon as possible!